Philadelphia used to have a critical mass of crabhouses, known as "Crab Alley". Most are gone, a few are still around, and now one has made a return. Bonks Bar is back with crabs every day!
Bonks is an old school Port Richmond corner crab bar. We aim to be a place that caters to our friendly neighborhood, featuring great food, and both craft and macro beer.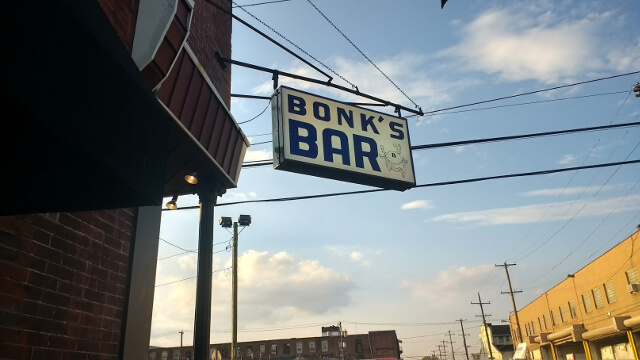 Located right next to I-95 on Richmond Street at Tioga, we are a great stopping point when driving to/from Center City and the stadiums in South Philly.
Our kitchen is open for lunch, dinner, and late night munchies. We specialize in crabs, but we have much more.
We are only a few blocks from the East Coast Greenway, which eventually will allow for biking and hiking from the city line down to the airport, as well as up to Maine and down to Florida. Parts of the trail are already open, with our friends at Delaware River City Corp. opening more at a rapid pace.
There is lots of free parking around Bonks, all along both sides of Richmond, and on Tioga from Richmond down the river.
We have two sister restaurants, The Grey Lodge Pub in Mayfair and Hop Angel Brauhaus in Fox Chase.
We accept cash and all major credit and debit cards.
---